Events
Regular Events
Monday:
Prayers at All Saints 12.30pm
Tuesday:
Fortnightly Dorcas Craft group. If you would like to join them for fellowship and coffee and have a craft project to complete, do contact Sylvia ((01908) 376344 for details of time and venue.
Wednesday:
Life Groups meet at 9:30 – 11am and 1:15 – 2:45pm – contact Rev. Matt for more details on matt.trendall.mk@gmail.com or 01908 582839.
7 to 7.30pm – Breaking Bread at St Lawrence Church, Broughton Village MK10 9AA.  Fortnightly simple communion service gathering members across the Partnership. Do join us
rest – reflective communion service on the first Wednesday of the month, starting 7.30pm
Thursday:
Milton Court Worship Service – A small team of volunteers from All Saints and St Mary's hold an informal monthly worship service at 11.30am typically on the 2nd Thursday of the month at Milton Court Care Centre,  Kent's Hill. If you would like to get involved, either to help with the service or just come along to support the team and chat to the residents, please contact Alise Trendall at St Mary's (tel 01908 582839)
Youth Club  Every other Thursday 7-9pm alternating with Rock Solid. For young people from Year 5 and up held at Christ the King Church, Kent's Hill MK7 6HQ. Pool, table tennis, Wii, crafts, snacks (of course) – what's not to like?
Rock Solid  Every other Thursday 7-8.30pm alternating with Youth Club. For young people from year 5 and up held at Christ the King Church, Kent's Hill MK7 6HQ. A growing young people's group, exploring faith in a high-energy creative way.  You don't have to come to church to check this out – come and find out for yourself.
Friday
Monthly Coffee Morning 1st Friday of the month 9.30am – 11.30pm. A very popular event with all sections of our community. Drop in anytime throughout the morning. A chance to chat, to laugh, to eat tasty snacks and drink proper coffee. What's not to like?
12.15pm – Holy Communion at St Michael's Priory, The Well, Newport Rd, Willen MK15 9AA
Sunday: See Sunday Services Page – click here for more info
One-Off Events
More details will appear here in due course…
Courses

coMPass – building capacity for mission. Three courses are being run across MK and a number of All Saints members have already benefitted from the solid, challenging teaching. New courses and day trips are planned for early 2019.  Please see leaflet below with courses/event details, or click here:
Compass-leaflet-Spring-Term-2019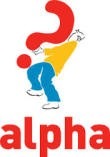 Alpha is a course for people wanting to explore faith. A safe place to bring questions and learn together in a fun, informal and friendly environment.
The usual format is as follows: tea, coffee and cake are served at 7.30pm followed by a short talk about an aspect of the Christian faith, this is followed by group time where you can air your views and ask questions.
There is no pressure, no follow up, no charge for the course and materials. If you would like to know more, please contact Rev. Matt on matt.trendall.mk@gmail.com or 01908 582839.
We'd love to see you there.

Marriage Preparation – Think you know everything there is to know about your partner? Think again! As part of the getting married process we run marriage preparation courses at All Saints. Important as the wedding day is, we think the marriage that follows is even more important.
This is a practical course and the format is a mixture of input: short interactive talks, video clips, and discussion time. It is focussed on you as a couple and there is NO group sharing. The course is run annually, for those about to get married and those who've recently got married. We hope our next weekend will be soon, at Christ the King, Kent's Hill.
We know weekends are precious, but we hope you'll see it as an investment for your whole marriage, and we highly recommend it. In fact, we think it's so good we are happy to offer it to couples getting married elsewhere. If that's you, please contact Rev. Matt Trendall for more details: matt.trendall.mk@gmail.com or 01908 582839.
(As this weekend is our gift to you as you prepare for your wedding we also offer it free of charge to all couples, though if you would like to make a donation on the day to help cover costs, we won't refuse!)
Apprentice
A new course for anyone thinking about getting baptised or confirmed, or who just wants to explore the Christian faith in more detail.  More details of the next running of this course to follow…